ABCA "Branding Iron"
Red Slick-coat Female
Brandi is an intense dog with lots of stamina, grit, and bite. She has no back down! The tougher the cattle, the more she shines. Brandi has lots of eye, taking in the situation and figuring out what needs done. She has natural balance and prefers bringing the cattle to you, but will also drive cattle away when needed. Brandi has had her eyes tested as well as all other recommended DNA tests and is Clear/Normal on all of them.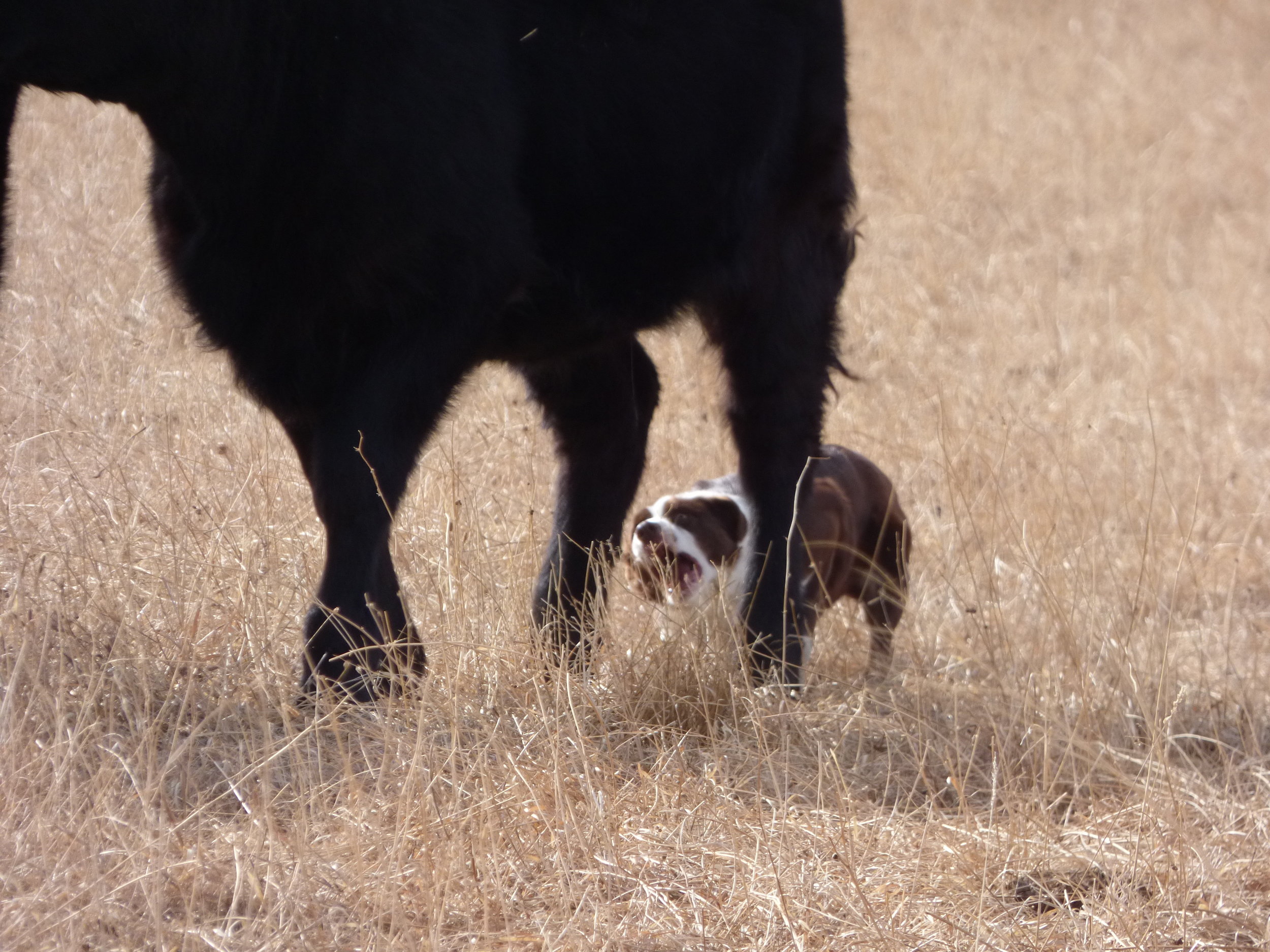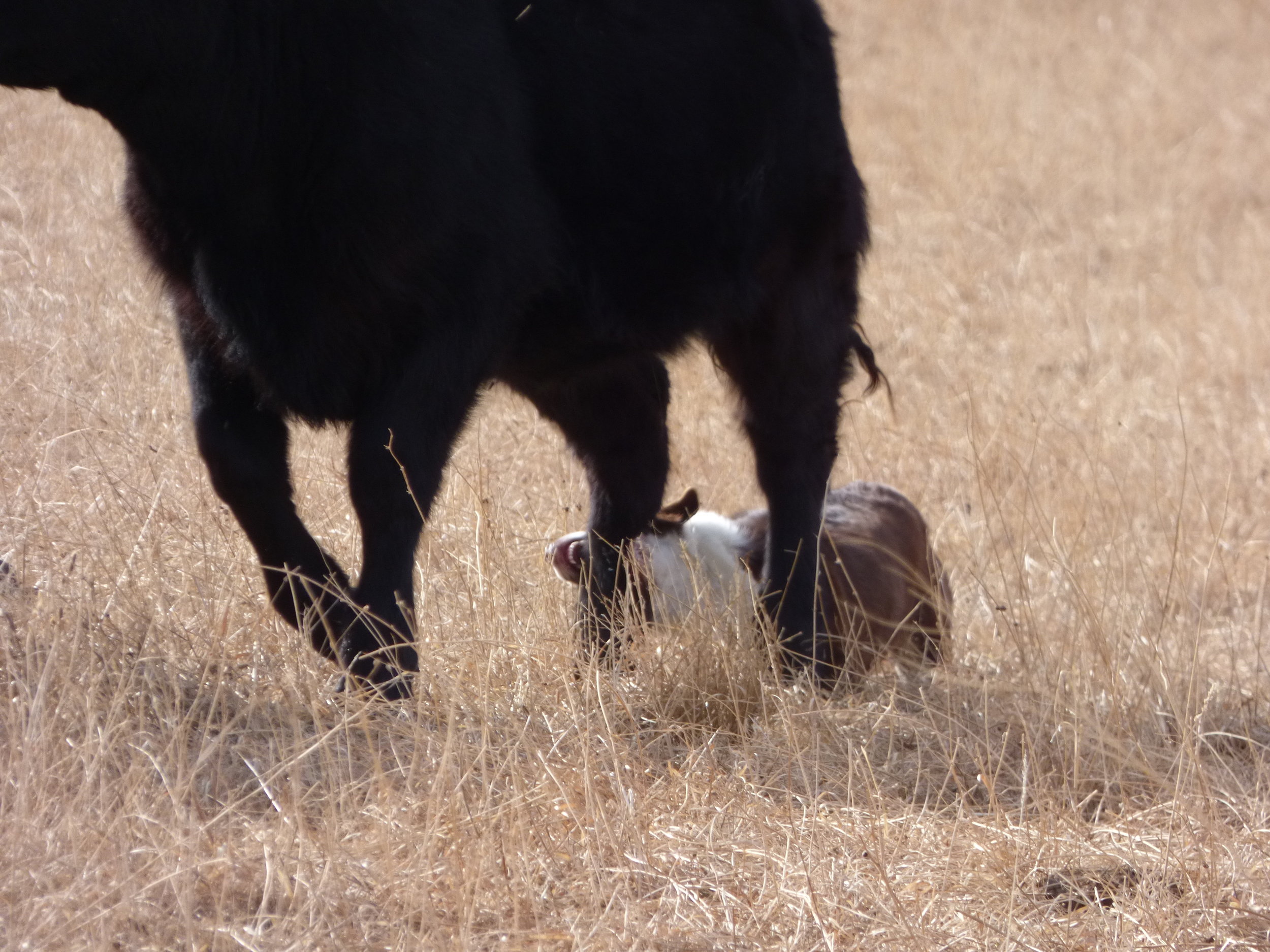 Clip of Brandi loading cattle in the trailer